May 2017:
The Yorktown Teen Center would like to thank Sergio Esposito and Family for their donation of a sectional sofa that now sits happily in our lounge.  
Thanks to Yorktown Auto Body's Perry Gusiloff for the use of his vehicle to transport the furniture and Pablo Guzman for helping transport it on his day off!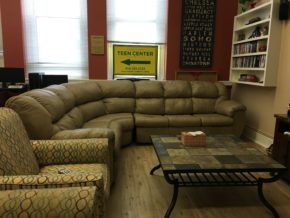 2017 Annual Fundraiser Sponsors
THANK YOU!
Mr. Ed Lachterman
Mrs. Carol Lachterman
Ms. Connie Pulver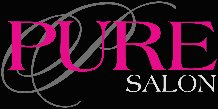 We would like to thank our supporters and sponsors for their contributions:
Platinum
Jack Devito Foundation
John Gabelli
Harrison Apar Field of Dreams
H. W. Wilson Foundation
Entergy
Gold
Atlantic Appliance
Best In Service
Best Plumbing Tile and Stone
Cerrone Family
DeVito Family
Freight Liquidators 
Hudson Marble & Granite
Jilco Window Corp
Locksmith on Wheel
Mildred E. Strang Middle School Variety Show
Newsholme Financial Services
P&M Electric
PC Lee Computers
Port Family
Robert Pisano Contracting
Rosh Family
Sam's Ceramic & Stone
Yorktown Lions Club
Yorktown Police Benevolent Association
Silver
Acme of Yorktown
Applebee's
Artie Tobia Band
Boys and Girls Club of Northern Westchester
Bradford Portraits Studio
Brian Berkins
Bring Balance 2U
Chase Media Group
Club Fit
Conte Electric
Cooney Family
Dave and Jackie Knapp
Dave Paganelli
Doc James Cigar and Golf
Donnellan Family
Dunkin Donuts of Yorktown
Emanuel Evangelical Lutheran Church
Field Home
Frankie &Augie's Ristorante
GameStop @ Triangle Center
Grandma's of Yorktown
Grove Family
Isabel Cavanagh
Jeanmarie Klaus
Jefferson Valley Mall
Jeffrey Veatch and the Justin Veatch Fund
Jennifer's Restaurant
Joseph Eaton
Koller Family
La Chocolatier @ JV Mall
Leos
Little Sorrento Restaurant
Matilde International
Men's Wearhouse @JV Mall
Mets
Metz Family
Michael Kaplowitz
Michelle Marchetti
Mildred E. Strang Middle School Talent Show
Modell's
Morales Family
Murphy's
Nathan Rothschild
O'Loughlin Family
Panera of Yorktown
Patel Family
Peter Pratt Inn
Photography by Una
Piatto Grill
Rick Cerrone
Rosh Family
Sal Lagonia
Starbucks
the Cushner Family
The Fieldhome
The Yorktown Chamber of Commerce
Tom O'Brien
Traveler's Rest
Turco's
Wheeler Family
WHUD
Wishes
Yankees
YCCC Staff
Yorktown Coach and Diner
Yorktown Parks and Recreation
Yorktown Pastry Shop
Yorktown Town Board